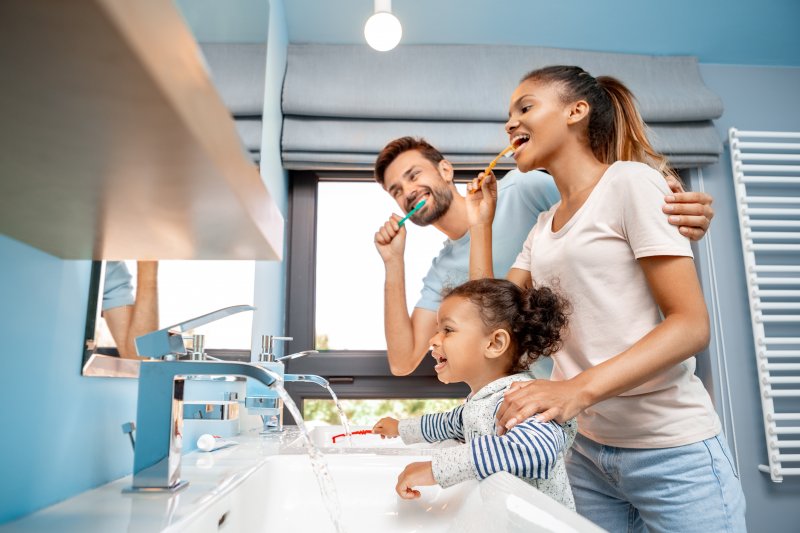 Family life is a busy joy! Between after-school activities, preparing dinner, and work, you are always managing your time to the best of your ability. It can be overwhelming scheduling dentist appointments every six months for all your family members on top of everything else you are juggling. Read on to discover why choosing a family dentist is a great way to alleviate stress, amongst other benefits.
Simplifies Your Family's Dental Care
Choosing a family dentist ensures every member of your household can receive quality care from one dentist, regardless of the stage of their oral health. Whether you have a one-year-old with just a few teeth or your grandmother who needs dental work, they can all be cared for in one location. Making various appointments with different providers can now be a thing of the past! Your entire family can even have their appointment on the same day for added convenience. Your dental team knows just how busy life can get and is happy to work with you to find a time that works for your whole family.
A One-Stop-Shop for Services
Family dentists provide an array of treatments. They are trained to have all the requisite skills to assist patients of all ages with varying dental needs. Whether a loved one wants straighter teeth, needs to replace missing teeth, or just needs a checkup, they can do it all! You won't need to see a team of dentists to get various treatments anymore (time for a sigh of relief!).
Easier to Track Your Family's Dental Records
It can be a hassle to switch your children from a pediatric to a general dentist and ensure all their dental records are transferred and in proper order. A family dentist can serve your children from their younger years into adulthood. It is easier if each member of your family is established with the same person so their oral health history can stay organized in one location. This allows for dental issues to be easily addressed and nothing falls through the cracks.
Develop a Relationship with Your Dentist
After seeing your dentist for a while, you and your family will get to know them a lot better. This will make visits more comfortable for everyone and easier to express any concerns. The fear of the dentist will be replaced with the peace of mind of visiting someone familiar!
Taking care of your family's dental needs doesn't have to mean added stress for you. Choosing a family dentist ensures quality care and benefits your loved ones…including you!
About the Practice
Queensville Dental serves East Gwillimbury and the surrounding communities through the expertise of Dr. Daniel Goldberg and Dr. Steve Margolian. With years of experience, they provide comprehensive family care with comfort and trustworthiness. They offer state-of-the-art technology and various services for all members of your family, including your younger ones. To schedule an appointment for your family, contact them through their website or email info@queensvilledental.com.