New Patients – East Gwillimbury, ON
We Look Forward to Meeting You!
Welcome to Queensville Dental! Our dentistry team is excited to meet you and learn what it is you are looking for and need from a dental office. Not only do we provide modern dental technology and amenities to create a more comfortable environment and experience, but we put our dental patients first and commit to listening to your concerns and needs the moment you arrive. To help you get started with our dental office, we invite you to review the following information. Here, you will discover what you need to know about your first visit, dental patient forms, and payment details. Call us if you have any questions.
Your First Visit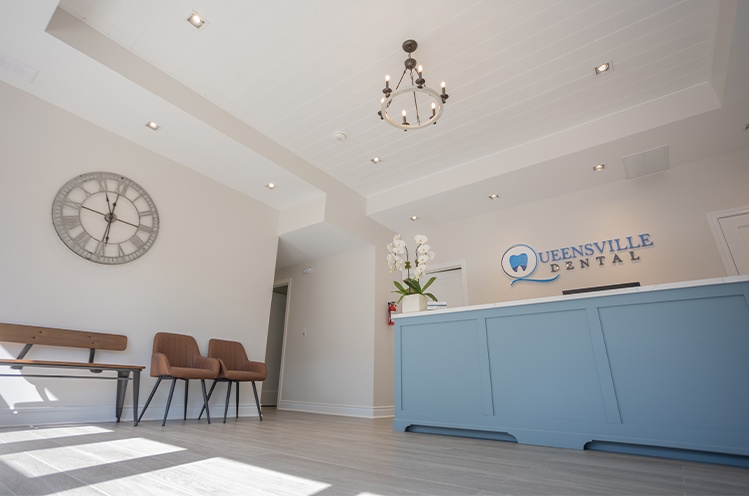 The moment you arrive, you can expect to be greeted by a member of our team. If you do not fill out your paperwork beforehand online, you will need to do so before you are escorted to a treatment room. Once all the appropriate information is turned in, you will be led to one of our four operatory rooms and go over your medical history. We will complete an oral exam as well as take intraoral photos and digital X-rays, and establish a treatment plan.
After reviewing our findings, we will go over them in detail with you, even showing you images of your X-rays on a nearby screen.
Once we are finished with your exam, you will be escorted to the front desk where you will discuss financial responsibilities and insurance coverage with a member of our dental team.
Dental Patient Forms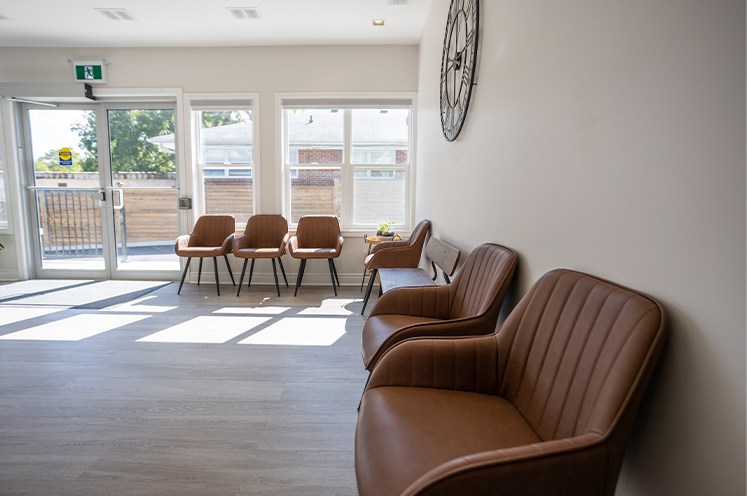 To make the process simple and easy for all patients, we encourage everyone to fill out the appropriate paperwork beforehand online. This makes the check-in process smooth and seamless and ensures you spend less time waiting in our lobby.
Dental Insurance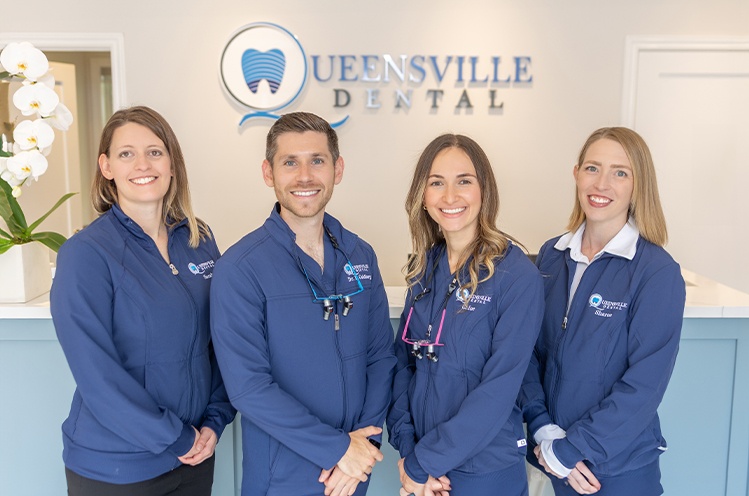 We are an insurance-friendly dental office that directly bills to your insurance. Our team of experts can help you identify ways to maximize your benefits and get the most out of your policy before it expires at the end of the year. Not only will we work on your behalf, if you prefer, but we'll help to estimate any out-of-pocket expenses you might incur along the way. Call our dental office to inquire about your insurance coverage and how we can help you save.