Family Dentistry – East Gwillimbury, ON
The Cornerstone of Optimal Oral Health
Family dentistry is the foundation for any good dental office, and dentistry patients are strongly encouraged to pursue these services to minimize their risk of decay, disease, and infection. No matter a person's age, a regular dental checkup and teeth cleaning, oral cancer screening, fluoride treatment, and customized nightguard are beneficial treatment options that reduce oral health problems in the future and effectively keep smiles looking and feeling better year after year. Review our available dental services below and call us to schedule an appointment for family dentistry in East Gwillimbury, ON.
Why Choose Queensville Dental for Family Dentistry?
Cavity Detection System to Identify Early Signs of Decay
Enhanced Imaging with Digital X-Rays
Comfortable Environment for Better Patient Experience
Dental Checkups & Teeth Cleanings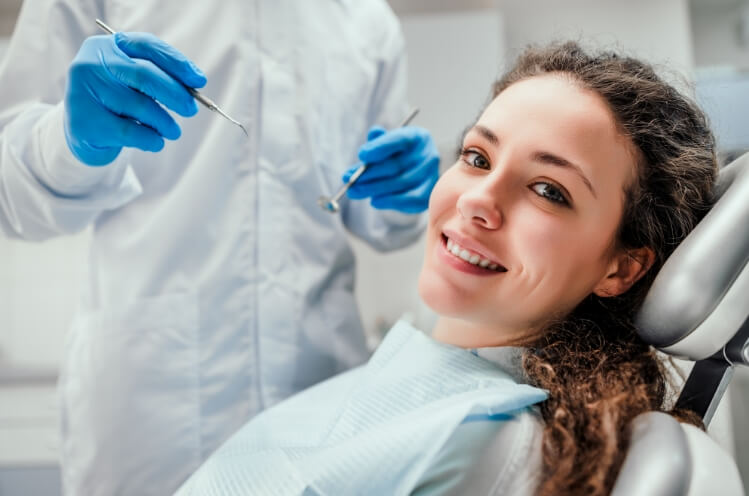 Every six months, patients are encouraged to visit our dental office for regular checkups and cleanings. These appointments are essential to the positive growth and development of a person's smile, no matter their age. We'll take diagnostic X-rays and perform a visual exam to check for signs of decay, gum disease, oral cancer, and bite misalignment. We'll also look at any existing restorations to ensure there is no damage. After a thorough examination, we'll clean the person's teeth and remove plaque and tartar build-up as well as provide helpful tips and tricks to improve at-home oral hygiene habits.
Oral Cancer Screening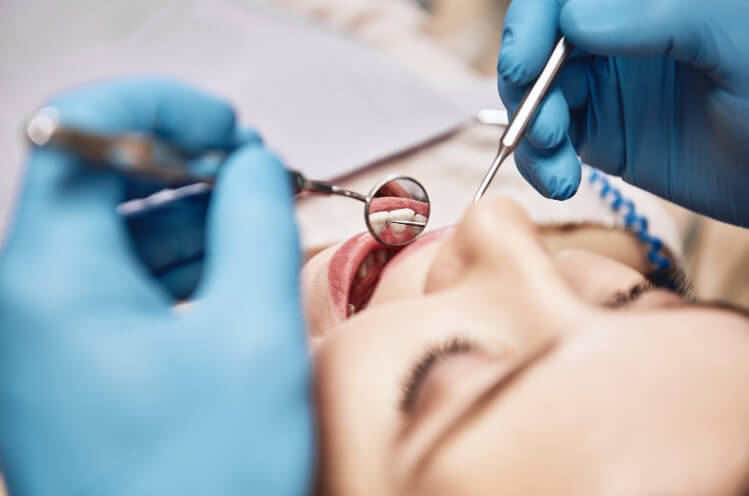 Oral cancer takes the life of one individual each hour in the United States. With many patients unaware of their symptoms or even practicing high-risk activities, the disease can remain undetected if regular dental exams are not completed. This is why we urge our patients to keep their appointments so that we can provide oral cancer screenings. Using VELscope, we can scan the mouth and check for abnormalities, lesions, and colored patches of soft oral tissues that closely align with oral cancer. Should we discover any areas of concern, we'll refer you to an outside specialist who will require further testing.
Fluoride Treatment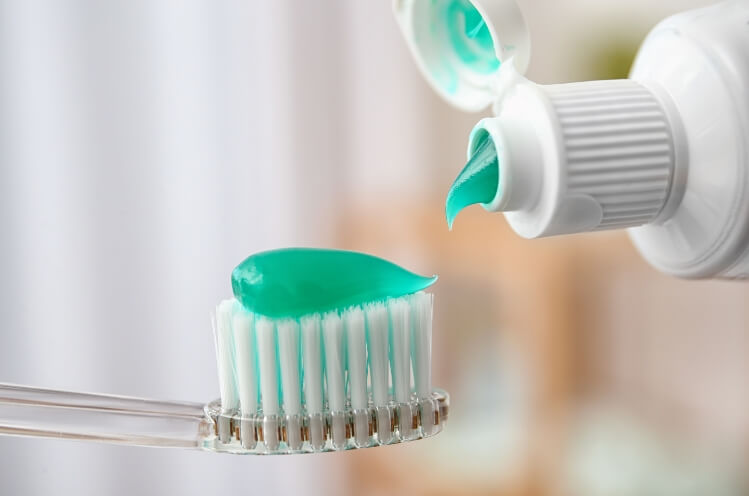 Fluoride is a natural mineral found in most city tap water, fruits, vegetables, and even toothpaste. Known for its unique qualities when it comes to combatting tooth decay, it is highly recommended for those with weakened tooth enamel, as it will strengthen over time. By applying fluoride during a regular exam, we can better protect adult teeth as well as those who are young and who have novice oral hygiene habits. The process is quick and painless, leaving patients with healthier, safeguarded smiles.
Nightguards for Bruxism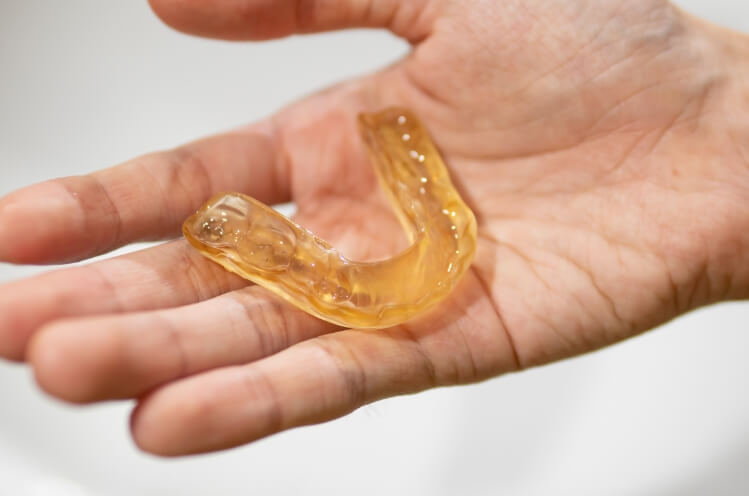 Bruxism is a serious condition that can have dire consequences if left untreated. Not only does teeth grinding and clenching lead to worn tooth enamel and chronic jaw pain, but it can cause temporomandibular joint disorder (TMD). By creating a customized nightguard, we can establish a barrier between the upper and lower arches and protect smiles from deteriorating and causing pain over time.