Dentures–East Gwillimbury
Restore a Complete Smile with Dentures
If you've suffered extensive tooth loss or your teeth are beyond repair, you don't have to live with the consequences of an incomplete smile. Dentures have been used for generations to replace lost teeth. New materials and technologies provide a more comfortable fit than ever before. At Queensville Dental, we will rebuild a beautiful, functional smile that you'll be proud to share with the world.
Why Choose Queensville Dental for Dentures?
High-Quality Materials
Advanced Technology
Natural-Looking Results
Who Is a Good Candidate for Dentures?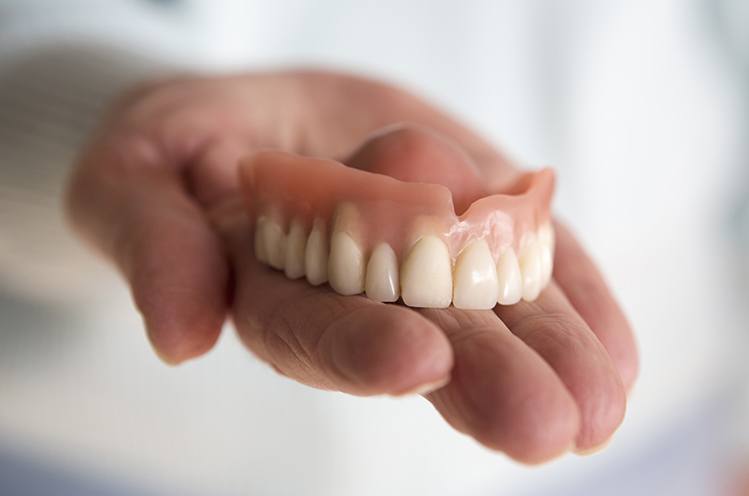 We always strive to preserve natural teeth whenever possible, but extractions are best in certain situations. Whether you need to have teeth removed or they've fallen out over time, dentures can be an option for you.
Patients with good oral and general health are candidates for dentures, but you'll require a consultation to ensure they are right for you.
Types of Dentures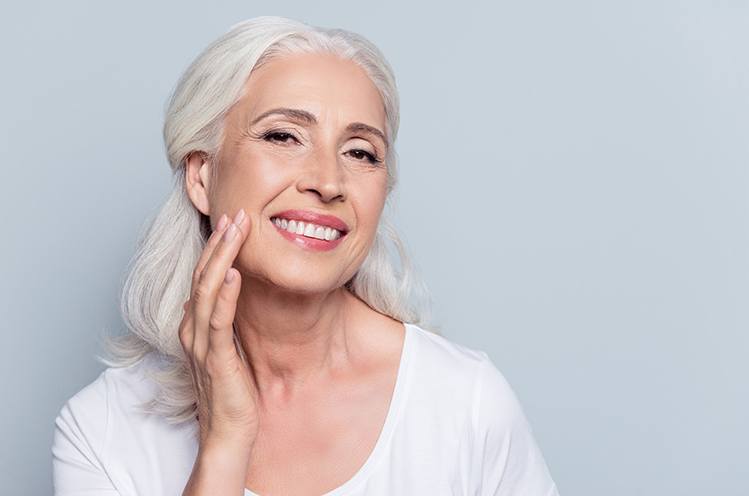 There are more options than ever to treat tooth loss. After examining your mouth and learning more about your preferences, your dentist will recommend either:
Partial Dentures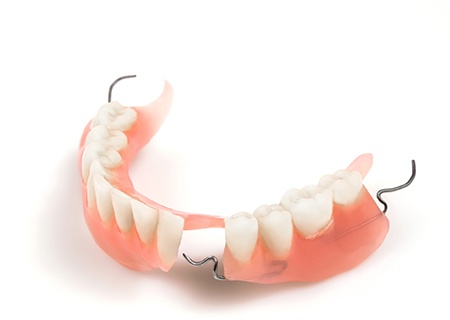 A partial denture can treat consecutive and non-consecutive tooth loss if you still have a few healthy teeth. Prosthetic teeth are set in a gum-colored base to fill the gaps from those you've lost. The base has a metal framework, which allows it to clip or clasp onto your teeth to stay in place.
Full Dentures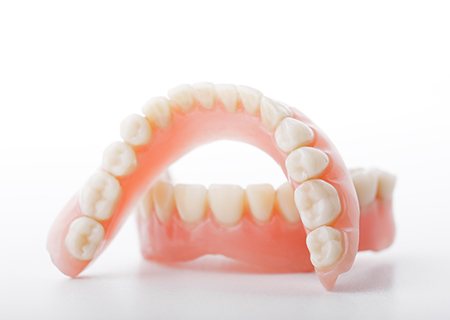 A full denture treats an entire arch of lost teeth. An impression of your mouth is taken to create an acrylic base that will hold your replacement teeth. It rests on top of your gum tissue and is held in place using suction.
Implant Dentures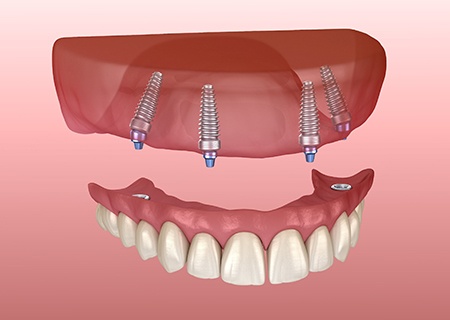 Implant dentures differ from any other treatment because they replace both the roots and the crowns. 4 to 10 implant posts are surgically placed into your jaw to act as new roots. Your denture is attached to the post using abutments to create the next best thing to your real teeth.
The Benefits of Dentures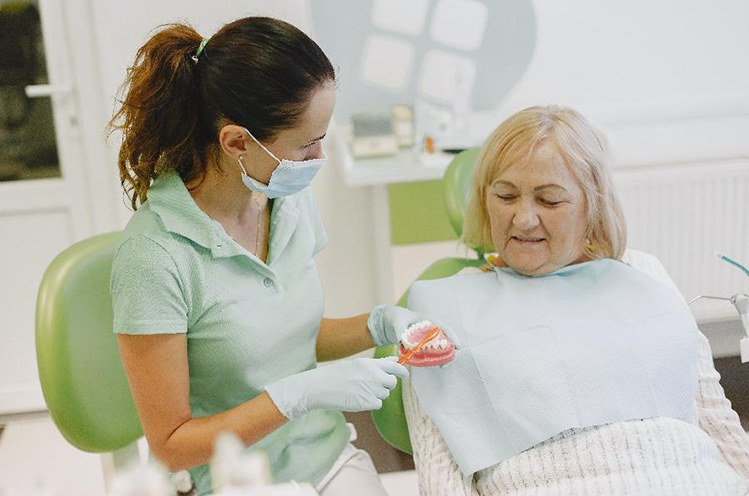 Tooth loss is more than an aesthetic issue. It can affect your mental health, general wellness, and quality of life. You can't put a price on the benefits you'll gain by replacing your missing teeth, like:
Improved Confidence: You'll enjoy higher self-esteem because you won't be worried about the gaps in your smile. Not to mention, treating tooth loss can take 10 years off your appearance, so you'll always look and feel your best.
Better Oral Health: You can avoid common issues caused by tooth loss to prevent costly procedures down the road. You'll improve your oral health while reducing your future dental expenses.
Improved General Wellness: You will be able to eat a variety of foods to maintain a balanced diet to support your overall wellness.
Long-Lasting Results: Our office uses the best materials to provide long-lasting results with the right aftercare.
If you're ready to invest in a complete smile, take your first step by scheduling a consultation. Request an appointment through our website or call (289) 272-9013.