Emergency Dentistry – East Gwillimbury, ON
Dealing with Pain? Let Us Help!
Not all dental emergencies are preventable, but you can take proactive steps to minimize the risk. You can also have the reassurance that your emergency dentist in East Gwillimbury, ON at Queensville Dental is here to help when you're faced with a serious dental injury. All you need to do is call our dental office right away, and we'll work to schedule an appointment as quickly as possible. No matter the situation, we can deliver timely care in-house, so you and your smile can get back on track. With same-day and weekend appointments available, you can trust that we will be here for you.
Why Choose Queensville Dental for Emergency Dentistry?
Same-Day and Weekend Appointments Available
Caring & Compassionate Dentist and Team
Sedation Dentistry Available Upon Request
How We Treat Dental Emergencies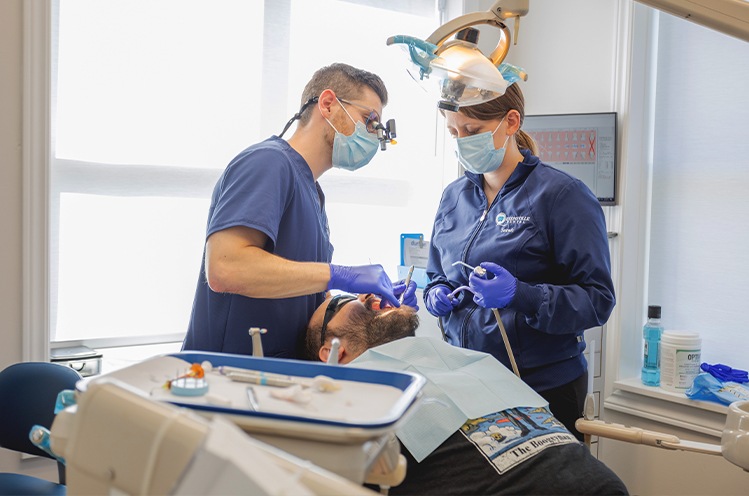 Scheduling an appointment: Once you call our dental office to schedule an appointment, we will assess your situation over the phone to determine if a same-day visit is necessary. No matter the decision, we will offer helpful tips you can use at home to better manage your pain.
Emergency exam: Our team will not only perform a visual examination but also take digital X-rays of your mouth to pinpoint the problem area. This will help us to have a better idea of the severity of the injury.
Review findings: After compiling all the necessary images, we will develop a personalized treatment plan that includes recommended services to fix the problem. We'll go over the details with you to ensure you are on board with the projected plan.
Embrace a pain-free smile: Once you are satisfied with the suggestions of our team, we will start treating your smile. You can trust that we'll also work to eliminate the pain first before addressing the underlying issue.
The Most Common Dental Emergencies
Many different scenarios may have you wondering if what you're experiencing is an actual dental emergency. Although not all are easily recognizable, you can safely say that if you're in pain, it's best to call our dental office and alert us to the situation. Below are just a few of the many common dental emergencies we can treat in-house.

Toothaches

Chipped
Tooth

Cracked
Tooth

Sensitivity to
Hot & Cold

Knocked-Out
Tooth

Lost Filling
or Crown

Broken
Denture

Loose
Tooth

Gums, Lip or
Tongue Injury

Jaw Pain or
Clenching

Something Stuck
Between Teeth
Understanding the Cost of Dental Emergencies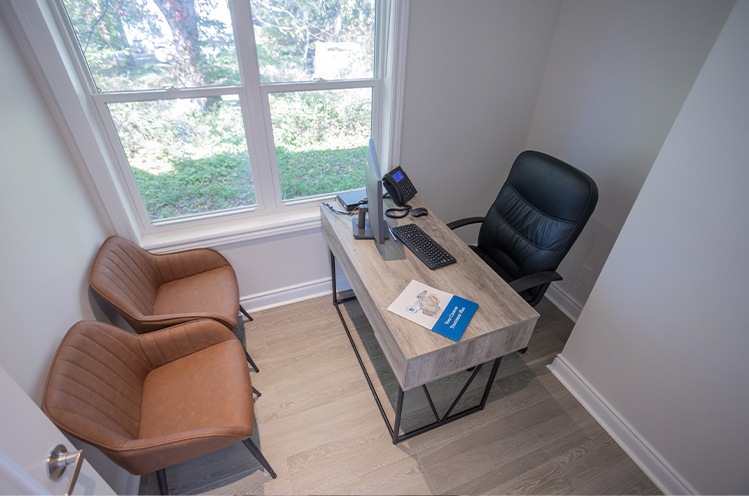 When a dental emergency occurs, your first thought is likely to be what you can do to eliminate the pain. It's not until later that cost becomes a factor. Many patients, unfortunately, put off immediate treatment out of fear they cannot afford care, but the reality is that the longer you wait, the worse your symptoms will become. At Queensville Dental, we aim to keep our services accessible and affordable, and we'll work with you to maximize your dental insurance benefits while also discussing available financing to keep out-of-pocket expenses at a minimum.
Keys to Preventing Dental Emergencies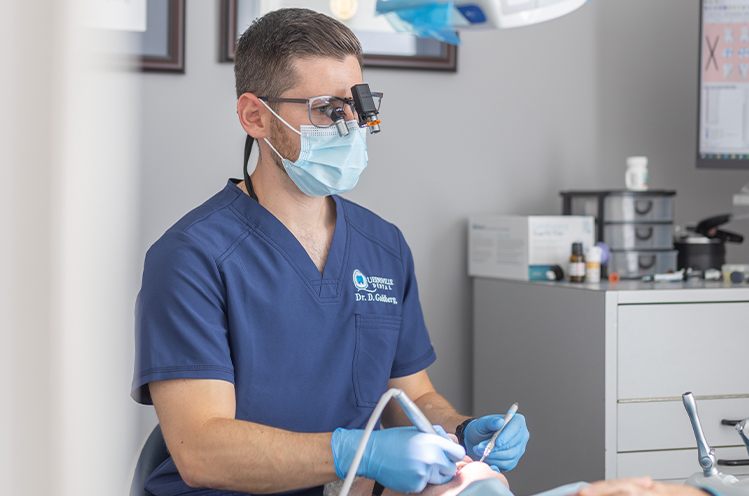 While you can't prevent all injuries, you should take appropriate steps to reduce your risk. From adopting good oral hygiene habits at home to eliminate bad oral bacteria to wearing a mouthguard while playing sports, eating a healthy and nutrient-rich diet, and keeping regular dental checkups and cleaning appointments with our team, these preventive steps can make a difference when it comes to the health and longevity of your smile.
Root Canal Treatment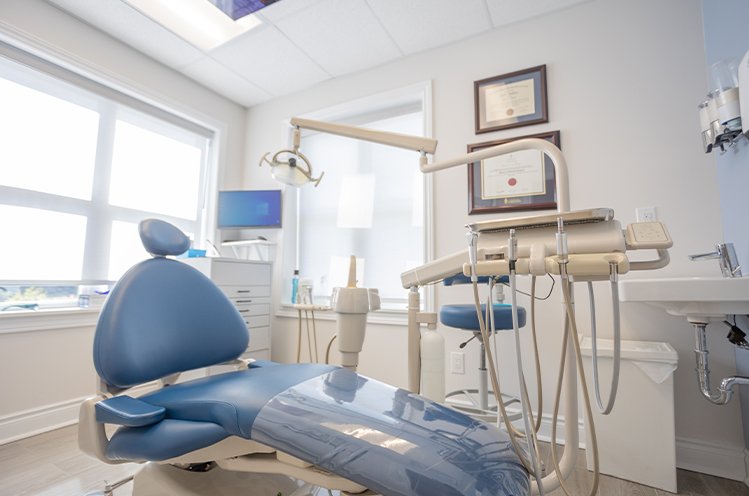 If the innermost layer of your tooth, the pulp, becomes damaged or infected by decay, you're likely to feel significant pain. The reason is that this area consists of nerves and blood vessels, triggering immense discomfort should it be irritated. When this happens, the only viable solution is to perform a root canal. Our team can go in and clear out the decayed and damaged canals while also removing the pulp. As a result, you can keep your natural tooth structure longer and improve your oral health for a brighter future.
Tooth Extractions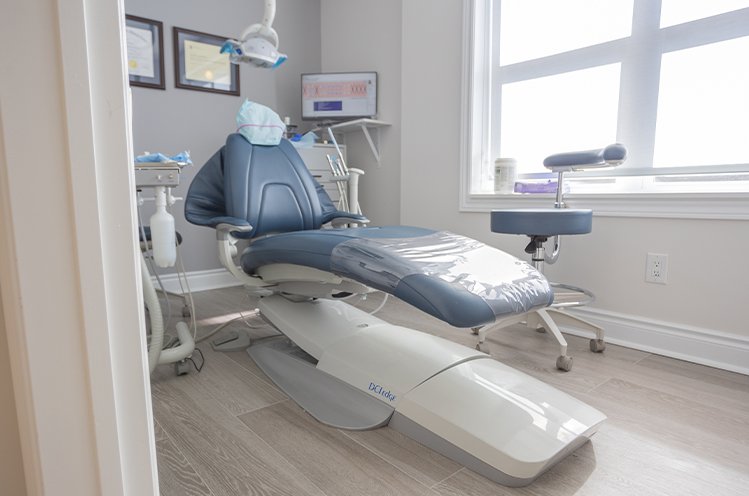 When root canal therapy and other restorative solutions are not enough to effectively treat and heal a damaged tooth, the only possibility is to remove it. Oftentimes, this recommended treatment option is the best course of action because a problematic tooth can pose a serious issue for the rest of your smile if left untreated. Although tooth extraction is never our first option, it may be the only solution to better protect your smile.
Wisdom Tooth Extractions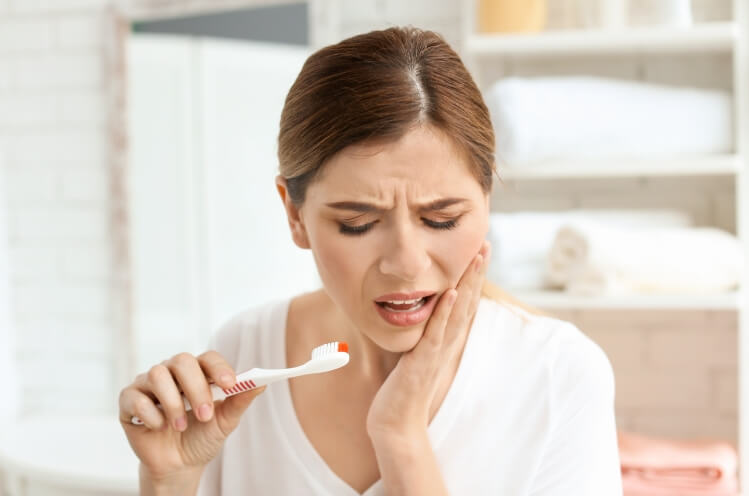 Wisdom teeth, also known as third molars, typically erupt when an individual is between the ages of 17 and 25. While some people do not need to undergo the removal process of these teeth, most do require extraction. The reasons are many but often, the most common is the fact there is minimal space available inside the mouth for these molars. By removing them, we can lower your risk for dental alignment issues and better protect teeth that might be damaged by impacted and poorly aligned wisdom teeth.
TMJ Treatment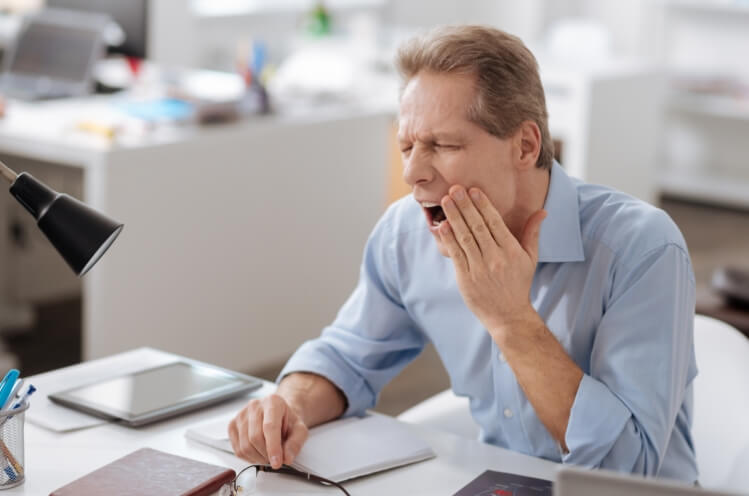 If chronic jaw pain is causing you to wake with regular headaches or is making it difficult to chew and bite down, you may be suffering from temporomandibular joint disorder (TMD). When the TMJs, which are connected to the base of the skull, become inflamed or injured, it can lead to serious pain throughout the jaw, neck, and even into the head. With a customized occlusal splint, we can bring the jaw into better alignment and allow for a more restful night's sleep and a pain-free way of life.