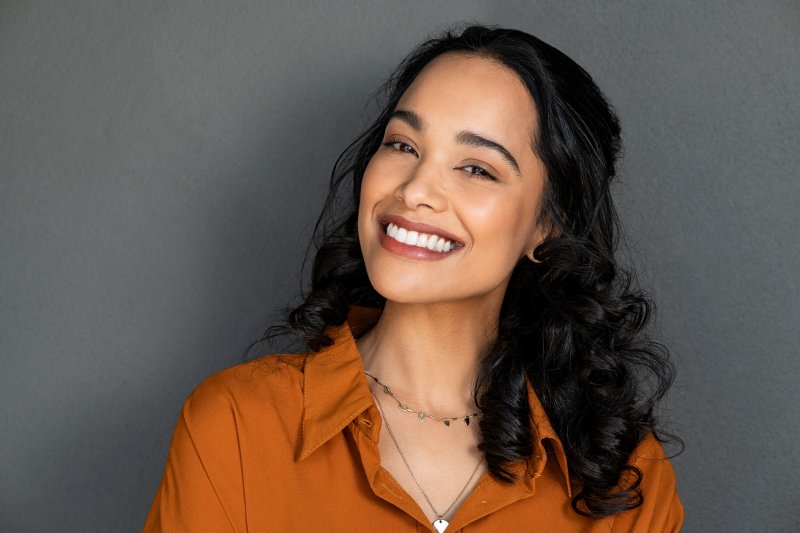 Veneers are often celebrated by patients for their ability to deal with a wide variety of cosmetic issues all at once. However, there are also plenty of people who could potentially make good use of these treatments, but who don't understand everything that there is to know about them.
If you're at all interested in cosmetic treatment, but in particular if you want to learn more about what veneers could do for you, here are some things you really ought to know.
Veneers Can Straighten Teeth
Veneers are thin shells of porcelain that are layered over the teeth. As you may have guessed from that description, they are adept at covering up any chips, cracks, or discoloration you may have on your teeth.
What you may not know is that a mouth full of veneers can also completely change the way that your teeth fit together. For this reason, veneers are sometimes referred to as "instant orthodontics." If you have crowding or gaps in your teeth, they can potentially help you to address those issues.
Veneers are Semi-permanent
While veneers are made of incredibly thin shells of porcelain, just layering them on top of your unaltered teeth would make your teeth look thicker, causing them to look "fake." To avoid that, your dentist will remove a thin sliver of your enamel, allowing your veneers to blend in seamlessly with the rest of your smile.
However, as a result, you'll need veneers to protect the interior of your tooth. If one breaks or falls off, it will have to be replaced to avoid the discomfort that comes from thin enamel.
You'll Need Temporary Veneers
Your veneers will be designed based on the decisions of you and your dentist but will be crafted in a specialized off-site lab. This process can take a few weeks. However, your dentist will also usually remove the enamel from your tooth during your first appointment, meaning that you'll need a way to protect your teeth until your permanent veneers come in.
This is almost always done with a set of acrylic temporary veneers, which not only keeps you comfortable while your veneers are being made, but allows you to get the opinions of friends and family before the veneers are finished. Often, there's still time for these opinions to be incorporated into the final design.
About Our Practice
At Queensville Dental, getting to know our patients as people isn't just our goal; it's who we are! No matter whether you're looking for a simple checkup or to completely transform your smile, we'll come to understand your individual needs and will tailor your treatment to them. Moreover, we'll go the extra mile to ensure that you remain completely safe and comfortable throughout the duration of your treatment.
If you have any questions about veneers, we can be reached at our website or by phone at 289-366-3024.